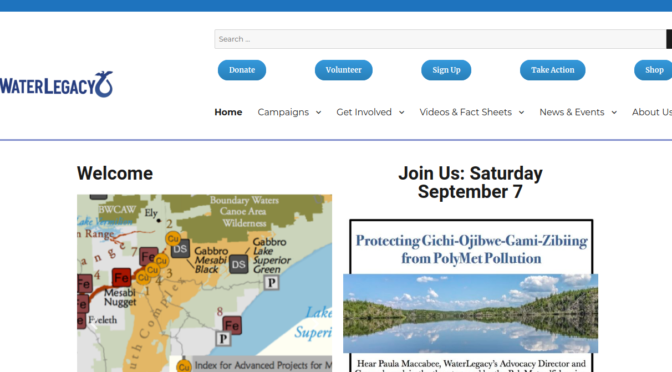 WaterLegacy
|
WaterLegacy
What did they need?
WaterLegacy needed urgent help with some error messages on an old Drupal 6 website. The site was difficult to edit and they weren't ready to commit to an entire overhaul of the site right away.
What did I do?
I resolved the main issues by replacing or uninstalling unused modules that were causing the most problems. Next I developed new functionality that improved integration with their Contact Resource Management system. I also built new Content types in Drupal to facilitate posting Call to Action items that would be attached to relevant resource pages and news items.

When budget permitted, I helped them evaluate migration choices, and we ultimately chose to move the site to WordPress for an improved user interface for site editors. We were also able to implement specialized page builder features and start with a theme that reduced the time required to get the new site launched.

Later improvements added modest eCommerce functionality to the site, and I provide ongoing support in other areas, such as email accounts and mailing list management.
Who did I work with?
I worked with the Executive Director as well as site editors to develop a more coherent look for the refreshed website.
What did I learn?
This was a good test of existing migration tools to move old Drupal content into the WordPress platform. We found that we needed to change webhosts to keep costs down while enabling SSL, but the new shared environment raised some issues with cacheing, requiring some additional troubleshooting.