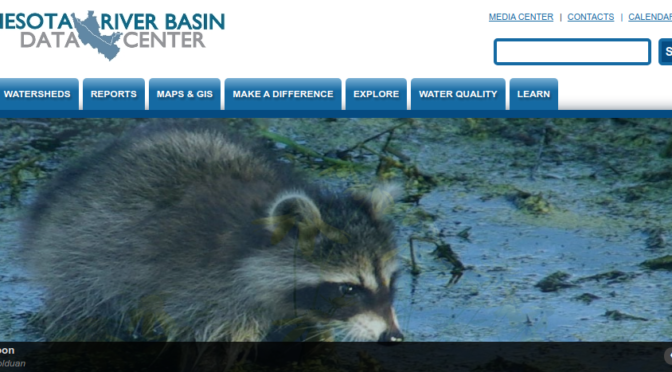 Minnesota River Basin Data Center
Water Resources Center - MNSU, Mankato
|
Minnesota River Basin Data Center
What did they need?
To prepare for an upcoming air date of a related televised documentary, the Water Resources Center staff needed to quickly update a legacy site from static HTML. They wanted a fresh look (and had already identified some potential Drupal themes) and needed thousands of pages imported into the new content management system. They wanted a way to update a searchable database of local contacts and new features to highlight recreational opportunities within the Minnesota River Basin watershed.
What did I do?
I helped the staff select a ready-made theme that was close to what they wanted, reducing the time needed to settle on the look of the site. I tested two different releases of Drupal against their prioritized list of required features, exported selected sections of their old site, manipulated the HTML code to ready it for import, and migrated the content into Drupal 7. After training staff to use the new editing tools available to them, I began to build new interactive features for the end users, importing contact and event information from available spreadsheets, while they updated content in the new framework.

Who did I work with?
I worked closely with the staff of the Water Resources Center and university technical staff to coordinate project priorities and to configure the necessary web server and components necessary for the migration and new Drupal site.
What did I learn?
While testing and comparing two releases of Drupal, I also explored the various tools available to each for data migration, including importation completed variously with the Import HTML, Feeds, and Migration modules.